Manufacturing of testblocks with embedded defects & flaws for NDT/NDE qualification programs
Test blocks & specimens with realistic defects and flaws
• Uddcomb International AB manufactures testblocks with realistic defects in welds and adjacent base metal materials.
• Test blocks are widely used in the nuclear industry, notified bodies, NDT training schools, offshore industry.
• Test blocks are manufactured as OPEN test blocks where the defect characteristics are known to the user or as BLIND test blocks where the defects are unknown to the user. In the case of BLIND test blocks the user will have to find the defects, validate and/or develop NDT methods and NDT equipment for component inspections.
• The character of our realistic defects like IGSCC, IDSCC, lack of fusion, and slag inclusions follow the requirements of ENIQ.
• The defects are not limited to length and depth.
• The defects can be tilted and follow HAZ or other expected direction.
• The defects can be embedded.
Manufacturing of testblocks with embedded defects & flaws for NDT/NDE qualification programs
Manufacturing of Testblocks & Test specimens with realistic defects and flaws
The international breakthrough for test blocks came with extensive deliveries of test blocks for the Sizewell B reactor in the UK during the 80s. Since then hundreds of test specimens have been developed and manufactured according to our clients specific requirements worldwide. Uddcomb has unique experience and capability regarding the development and implantation of defects in test blocks/test specimens.
Typical defects that are manufactured and implemented are:
• Geometric defects
• Implants
• Weld solidification cracks
• Lack of fusion
• Mechanical fatigue cracks
• EDM notches
• Weld solidification cracks – DAS182   (IGSCC / IDSCC)
Test blocks/test specimens based on Uddcombs proven technology have been used in the nuclear industry for +40 years

Manufacturing and deliveries of test blocks/test specimens worldwide

Research & Development of the next generation of testblocks to increase reliability in critical components, defect characteristics (material combinations, length, width, tilt, depth)

Unique technology for manufacturing of defects and test blocks with IDSCC and IGSCC

Dedicated workshop area and working routines for manufacturing of test blocks that contains highly sensitive information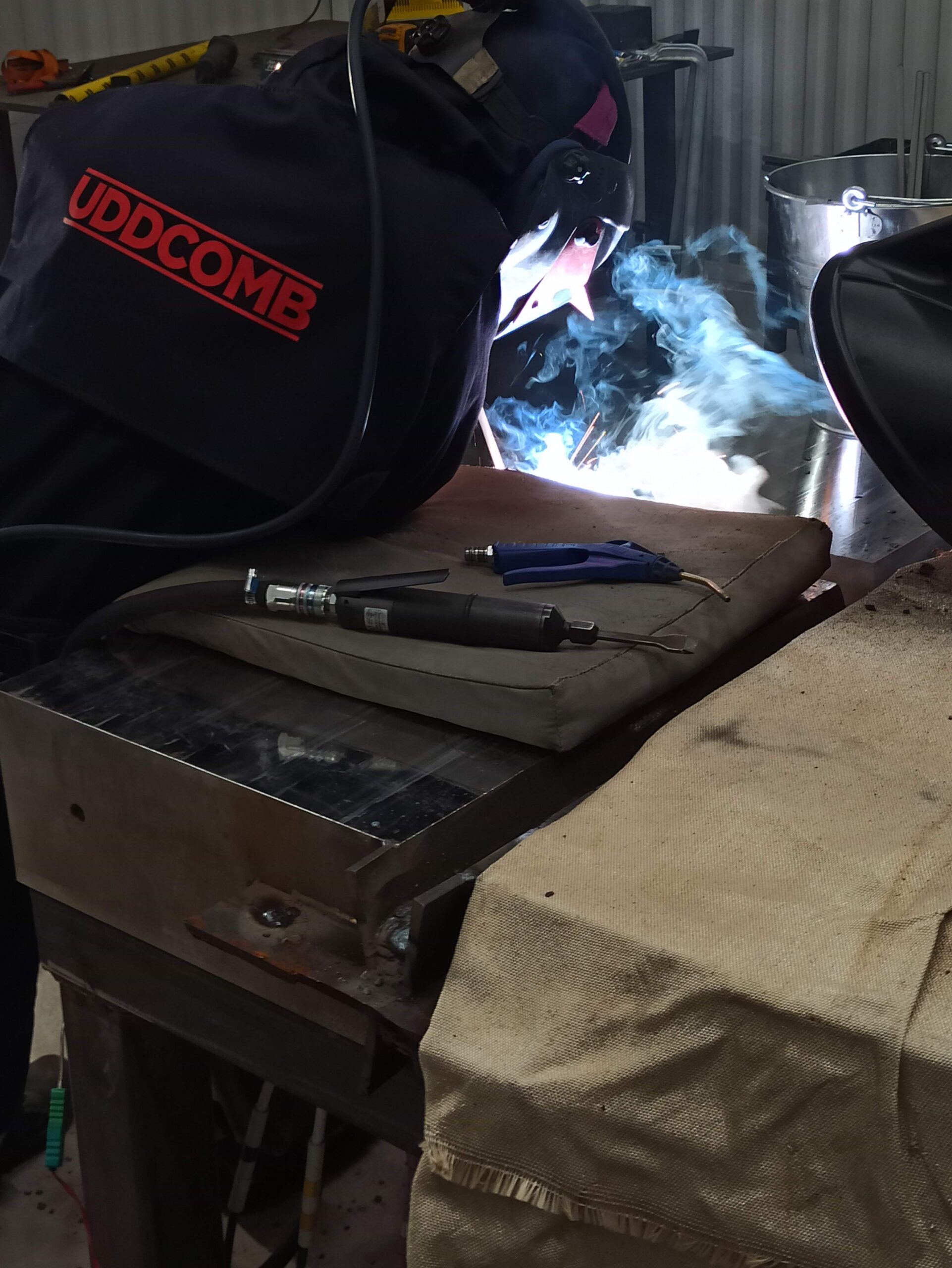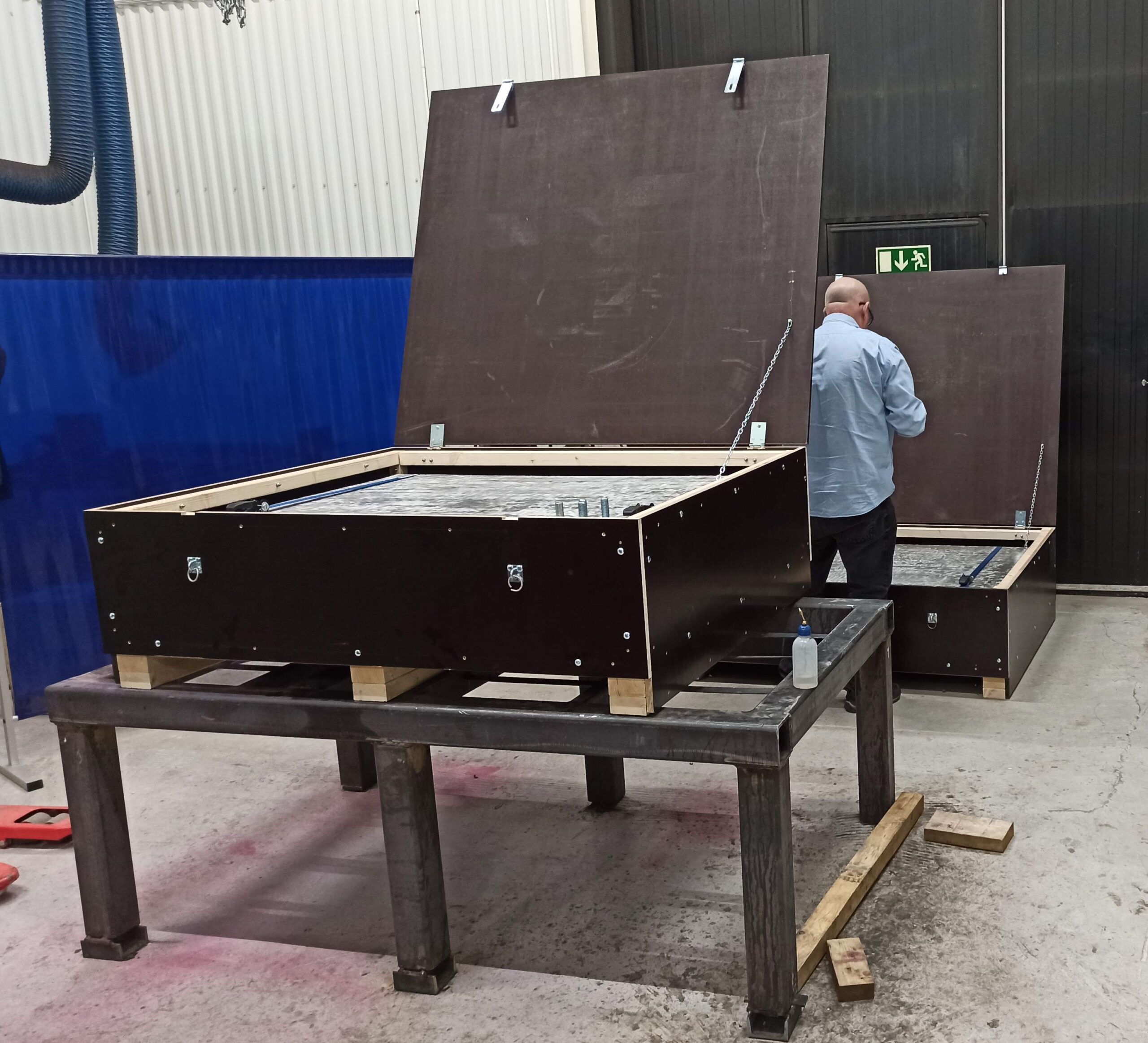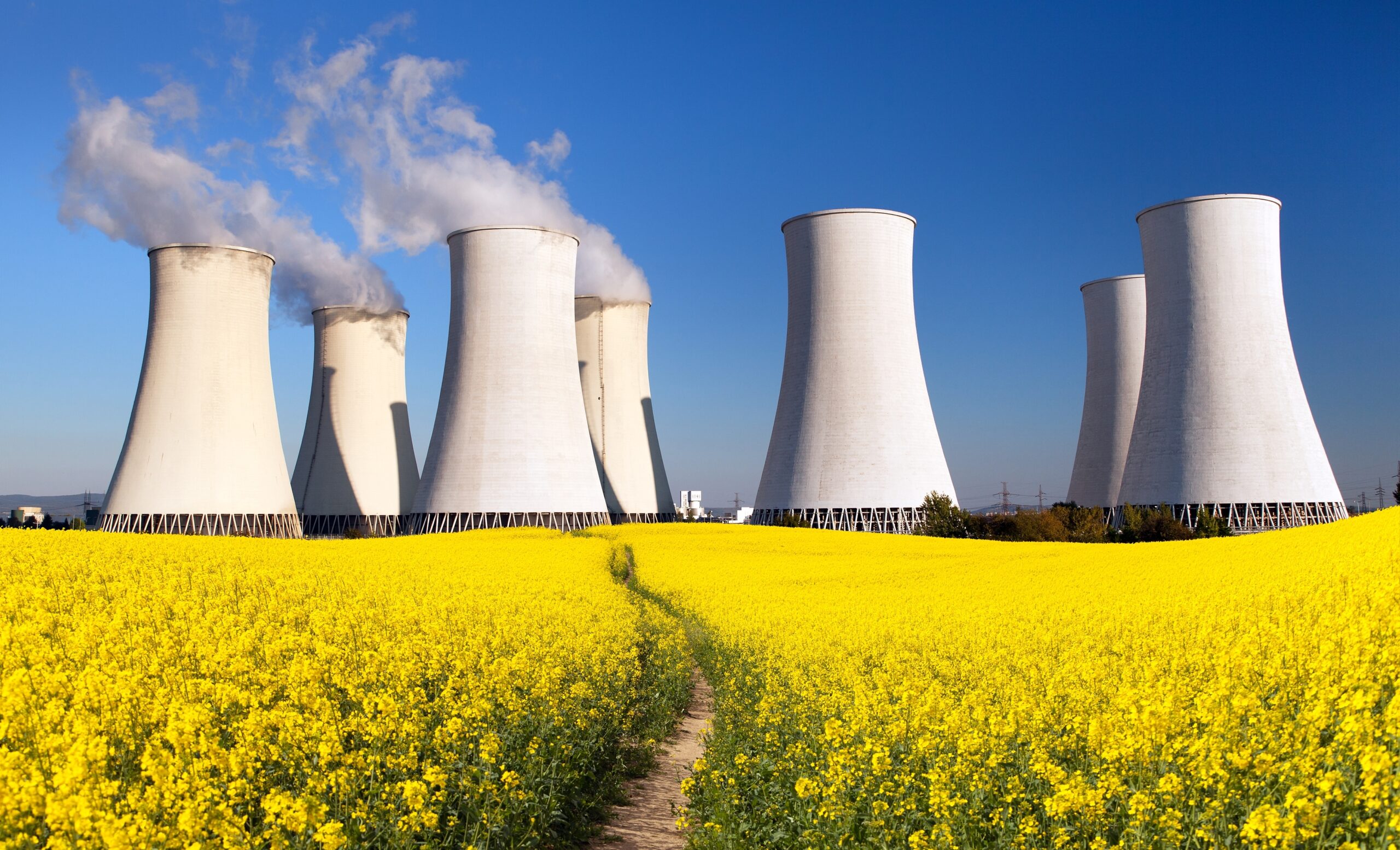 ABOUT US
Uddcomb International AB are an advanced welding service contractor that provides lifetime extensions solutions, repairs and new builds of plant components onsite worldwide. By offering state-of-the-art refurbishments instead of replacements our solutions arent just cost-effective but also environmentally friendly. As an advanced welding service contractor we support our clients during their critical maintenance shutdowns & turnarounds globally.
Some examples of Uddcomb Internationals unique technologies, solutions and capabilities are:
THE UDDCOMB METHOD® has provided superior corrosion/erosion protection of pressure vessels for more than 30 years                 

Manufacturing of test blocks and test specimens for improved reliability of nuclear power primary components

Manufacturing and installation of equipment for high voltage cable manufacturing

Mechanized / Automated TIG & Orbital welding solutions onsite for highest possible quality requirements  

Advanced manual welding repairs and replacements of components 

Uddcomb OPTICLAD™  – Refurbishment, repair & corrosion protection of internal diameter small bore nozzles insitu

Uddcomb OPTICRO™ – Corrosion Resistant Overlay welding of components

Uddcomb OPTIGAP™ – Uddcomb Internationals advanced welding technology for orbital narrow gap welding with optimized metallurgical properties. Advanced orbital welding solutions that can be tailorized for multiple applications. A technology specially developed for the highest quality requirements.
Do you have a project that you that you would like to discuss? Fill out this form to get in touch.